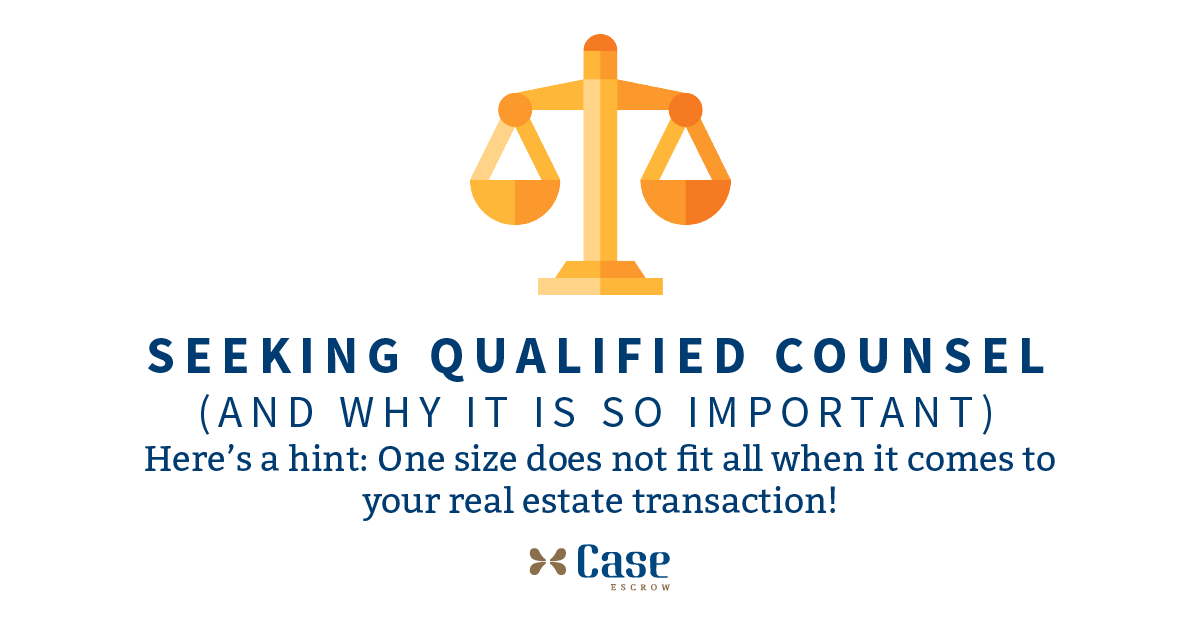 There are sensitive matters of real property and contract law, and many important tax considerations, which surround the sale and purchase of a California home. While the California Association of Realtors, American Land Title Association and California Escrow Association have developed thorough and effective documents and tools to facilitate the process, consumers should remain vigilant in their approach to a real property transaction.
Real Estate Brokers and Escrow Agents may be expert guides in the sometimes challenging and complicated home-buying process, but neither can offer you professional tax or legal advice. In fact, you will find that the standard documents presented to you through the process explicitly advise you to seek independent counsel to determine the implications of decisions you will make in the course of the transaction.
One size does not fit all…
…and so it is important for Sellers to speak with their tax professionals about the correct way to complete required forms issued by the IRS and FTB based upon their personal circumstances, and Buyers should beware that it is not in their best interests to choose the form of title vesting by asking "what most people do". Most people are not you, and it is important to receive credible advice about your unique situation and estate goals. It is far better to make an informed decision now than to discover later that you have made an error that will cause your estate to fall into unintended hands, leave you subject to claims by third parties, or cost you thousands of dollars in penalties!
Remember to heed this cautionary message when you are no longer in escrow. Life events and changes in law often prompt others to suggest that you take action related to your property ownership interests. You may even be told to 'just ask an Escrow Agent' to prepare legal documents for you. California case law and practice allows Escrow Agents to provide clerical services by 'filling in the blanks' in real estate transfer documents only when such services are performed as part of a pending escrow transaction and are required as a condition of the escrow. Providing any other legal instrument and contract preparation is considered the unauthorized practice of law in this state, and would be reckless on the part of any Escrow Agent who agreed to perform these services.
For referral to a Real Estate or Tax Attorney, visit  http://californiaattorneyreferral.com